Physical Address:
51 Grace Lane
Climax Springs, MO
Mailing Address:
1636 Triple Cove Lane
Climax Springs, MO, 65324-2017
(573) 345-4223 (Answering Machine)
(573) 346-2716 (St. Anthony's office)
Weekend Mass
Vigil Mass (Saturday): 3:00 PM
Reconciliation 30 minutes before Mass
Staff
Pastor: Rev. Daniel Vacca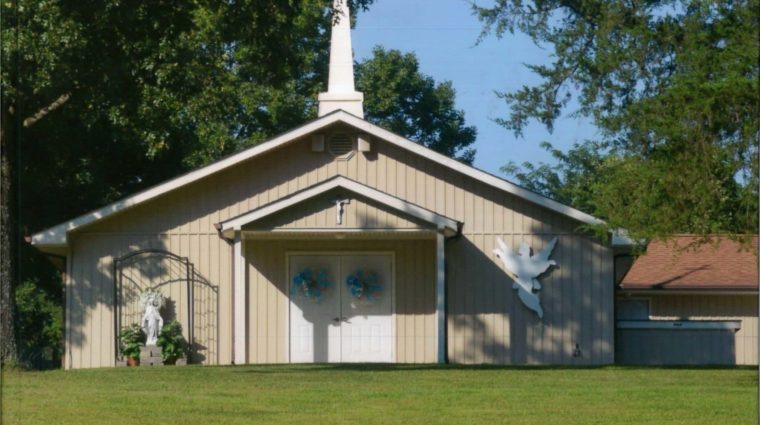 VIGIL MASS FOR THE SOLEMNITY OF THE IMMACULATE CONCEPTION OF THE BLESSED VIRGIN MARY WILL BE MONDAY DECEMBER 7 AT 3 PM
Our Lady of the Snows is a chapel of St. Anthony's Parish.
Our Lady of the Snows chapel was established in January 1983 as an outdoor Mass station under the guidance of Fr. Joseph Starman on land donated by Fred & Louise Baker. The initial planning meeting was held at Baker's Resort and was well attended.
In 1987 through the generosity of our local community, a permanent church was built on land donated by Nolan Helm using volunteer help.
A boat dock was built to provide a pick-up service for people across the lake. Seasonal pick-up service is still available from Memorial Day through Labor day by calling (573) 345-3133.