Weekend Masses:
Saturday:  5:00 p.m.
Sunday:  7:30 a.m.
Sunday:  10:00 a.m.
Weekend Confessions: 30 minutes before Masses
---
Daily Masses:
Tuesday:  8:30 a.m.
Wednesday:  8:30 a.m.
Thursday:  8:30 a.m.
Friday:  8:30 a.m.
Daily Confessions:  15 minutes before Masses **Except Tuesday**
---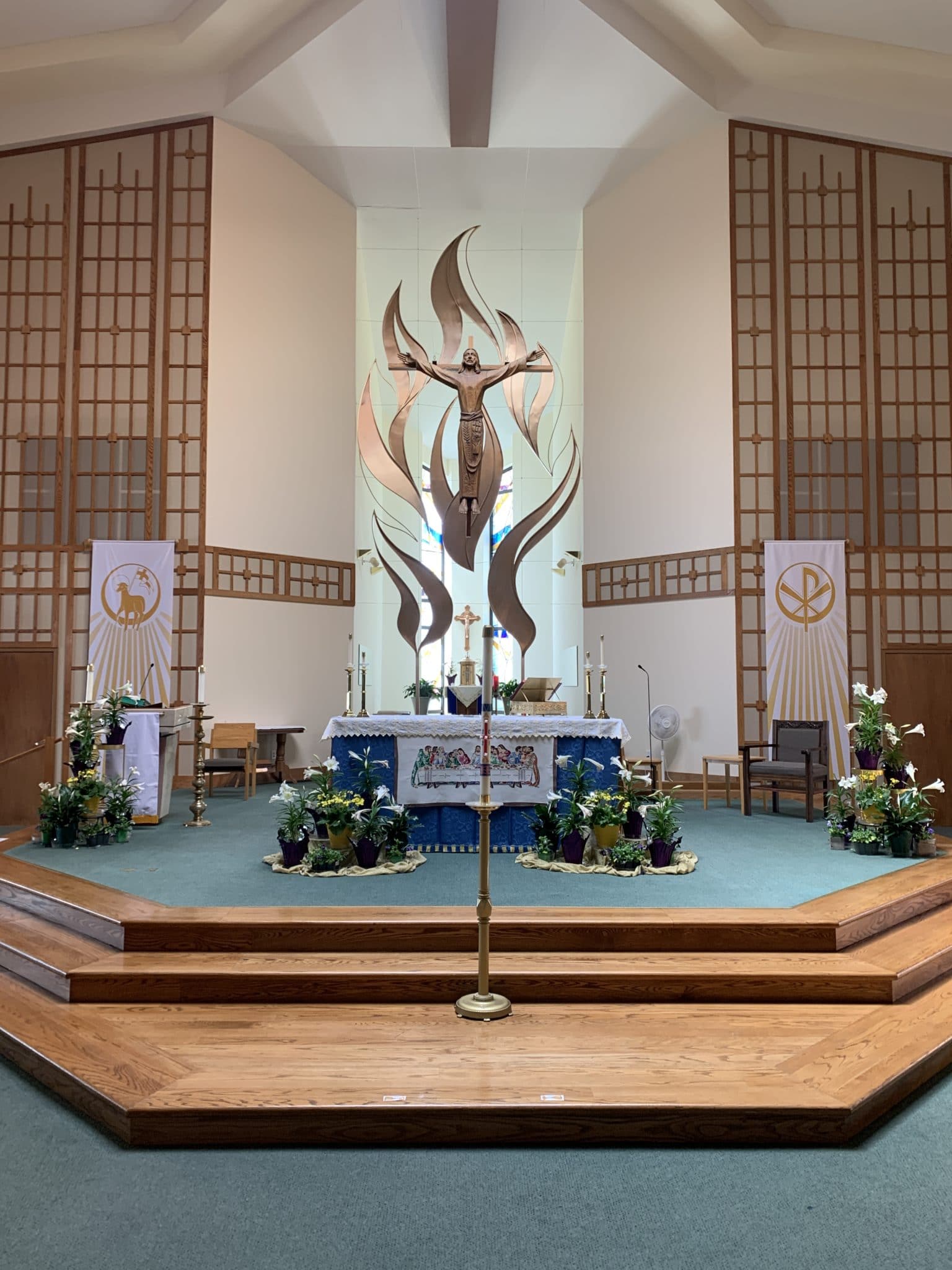 See this week's bulletin with information about upcoming parish events and news!
Links to more information are available by clicking on words highlighted in blue. Bishop's messages Pastors and PLCs to complete and return Safe Environment Compliance Confirmation All pastors and parish life coordinators are asked to download this letter, complete it and return to Connie Schepers no later than May 1. Thank you for your prompt…
Read More
As pilgrims on a journey, we are guided by the Holy Spirit to know and serve the Lord, by reaching out to others in love and service. Our parish offers these resources to parishioners to enrich their spiritual life, enhance their knowledge and form them as missionary disciples.